November Updates for Region VIII
The snow is flying, the clocks 'fell' bac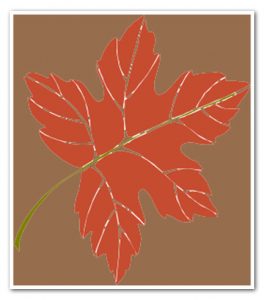 k, and Thanksgiving is just around the corner. Christmas won't be far behind that and then the new year ushers in. Here are national and regional updates. Please don't hesitate to contact me with any questions!
NATIONAL UPDATES:
Updates from the ASCLS Fall BOD November 4th meeting:
The Board of Directors approved an updated proposal from the Membership Committee for new membership categories and corresponding dues schedule that included better definitions of the categories. The proposed structure will now go to both the ASCLS Bylaws Committee and the ASCLS Policy and Procedure committee for work to begin to implement the new structure. Some portions of the proposed structure are considered SOP/Guidelines and do not require a vote by the House of Delegates. Other pieces are Bylaws changes that will require voting at the 2018 House of Delegates. This means the new structure will be voted on in July with projected implementation beginning in 2019. Watch for communications from National regarding the changes through the coming months.
The BOD approved a motion to end our collaboration on the Annual Meeting with AACC. I sent information out earlier in October regarding this proposal and thank all of you who replied with comments, concerns, questions, etc. AACC determined that the $85,000 they have paid us each year for the last 22 years for being part of their meeting, is not justifiable based on the true financial value we bring to their meeting (exhibits). Therefore, we received notice from AACC that they will be phasing out the $85,000 in annual support beginning in 2018. This prompted ASCLS to review this collaboration and ultimately decide to split off on our own once again. There are many pros to this decision, one being that we will be able to hold the meeting in smaller and more varied metropolitan areas resulting in lower costs of lodging. Some of the locations on the short list are Nashville, Cincinnati, Salt Lake City, Boston, and Kansas City. The 2018 meeting will still be held as planned in Chicago from July 30-August 2. Two changes to the annual meeting – there will not be an ASCLS booth in the exhibit hall and all scientific sessions will be held in the hotel (Swissotel). There will still be dedicated exhibit hours with shuttle service to the McCormick Center. More information will be coming out about the changes coming to the annual meeting.
ASCLS is looking at improving our marketing and communications strategy and in doing so, the BOD voted to finance incorporating this into our budget. We have relied on the efforts of volunteers to creatively market our organization which has served us well for a long time. However, with all of the changes in communication in the electronic age, it was felt that we could be better served to bring an individual or group specializing in these skills on board.
A large part of ASCLS success rests on our volunteers. ASCLS introduced the online template for volunteering to serve on national committees last year and it was very successful. If you haven't already done so and you are interested in volunteering for an opportunity on a national committee or you know of someone you would like to recommend, go to ASCLS member community http://connect.ascls.org/home and enter your information under Volunteer found in the dark green banner. Watch for an announcement coming soon regarding openings for national opportunities.
REGIONAL UPDATES
Speaking of volunteering, Region VIII is looking for a volunteer to serve as our regional representative to the national New Professional New Member Forum. If you have been in the profession for less than 5 years or have been a member of ASCLS for less than 5 years, you are eligible to serve in this position. The NPNMF is a very active group of new professionals and as regional representative you would liaison between the national forum and the state new professional chairs. One thing the NPNMF developed in 2016 was the Lab Week Virtual Run. I know many of our members across the region have participated in this and have had a great time. This is just one example of the innovative things the NPNMF does. Please consider this and if you are interested or would like more information, just let me know.
Planning is well underway for 2018 IMSS, September 27-29. 2018 General Chair, Abbey Wichman and her planning committee members have many fresh ideas for our 2018 conference. We have already identified our keynote speaker, Kathy Doig from Michigan and we are very excited to bring Kathy to Jackson. Conference planning is a great, team experience! If you would like to be part of the team planning this classic conference please speak up – IMSS wants YOU! In 2014, the IMSS Coordinating Committee and the Region VIII Planning Committee worked together on IMSS, then transitioned the planning to Region VIII in 2015. We are still looking for the best model for filling planning committee positions. We have position descriptions and timelines for each of the planning committee chairs. Our goal is to identify individuals across our Region to volunteer for each of the committee positions, creating a triad of individuals for each one. So, we need 3 people who love to plan social activities for the Social Chair, 3 people who love to design brochures and flyers for the Publicity Chair, 3 people who love to stuff envelopes and make name badges for the Registration Chair, 3 people who love to plan events for General Chair. How about brainstorming ideas for speakers and scientific sessions (Program Chair)? Another Chair is the Exhibits chair who works with our vendors. And then Sponsorship – reaching out to businesses in the community for donations and also planning the annual Silent Auction. The three people in each position would rotate on an annual basis with one serving as Chair and the other 2 as co-chairs for that year. 2018 Planning Committee members are: Abbey Wichman, MT, General Chair; Susan Smith, WY; Program Chair; Hollie Bearce, ID, Publicity Chair; Mary Galindo, UT, Registration Chair; Rose Jordan, CO, Social Chair; Amy Steinmetz, MT, Exhibits Chair; Diane Stumpf, ID, Sponsorship Chair; Gale Stevens, WY, P.A.C.E. Chair, Debbie Shell, ID, Finance Chair.
The 2017-2018 Region VIII Leadership Academy is in its 5th year and the interns are getting a great start of the year. This year's interns are Kami McGann, Idaho; Abbey Wichman, Montana; Tina Dihle, Colorado; and Abou Drammeh, Montana. We are excited to continue to offer this opportunity for ASCLS members in Region VIII! If you have any questions or would like more information, please contact our co-coordinators: Susie Zanto, Montana, laboratorysolutionz@gmail.com and Joni Gilstrap, Montana, jgilstrap@billingsclinic.org.
ASCLS and Region VIII have so many opportunities for being involved. The Region VIII Leadership Academy is a wonderful member-only benefit where you can hone your leadership skills that will serve you personally and professionally through the years. Volunteering to serve on committees is a great way to meet new people, learn new skills, and feel like you're a part of something big.  Seeing a conference come to fruition after a year of planning gives you a sense of satisfaction that can't be beat. Don't be afraid to raise your hand and say Pick Me!
I hope you all have a wonderful, peaceful Thanksgiving celebration. This is the time to look back on all that we have; our friendships, our profession, and the organization that works for us and represents us.  Thanks to all of you for all you do for ASCLS and for Medical Laboratory Science!
Holly Weinberg, Region VIII Director
State Presidents:
Ian Wallace, ASCLS-Colorado, iwallace0904@gmail.com
Ashlee Ketchum, ASCLS-Montana, ketchum_7@msn.com
Mechelle Reeve, ASCLS-Idaho, mechellesargent@yahoo.com
Jill Graff, ASCLS-Wyoming, jgraff@mhccwyo.org
Omar Munoz, ASCLS-Utah Interim President, munozo@aruplab.com