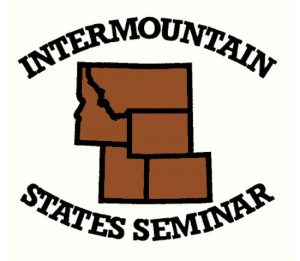 The Best of the Best
We have pulled together the best of the best from across our region to plan the upcoming seminar. Please feel free to contact us if you have questions, need information or wish to participate in some way. We are happy to help you and would love to hear from you.
The ultimate resource on running IMSS conference. It has everything you need to know and a timeframe on when things will need to be done.
---
2022 IMSS Planning Committee
Committee
Chair
Co-Chair
General
Lisa Platter, ID
Holly Weinberg, MT
Program
Mary Galindo, UT
Holly Weinberg, MT
Audio Visual Aids
Registration
Jennifer Wolcott, MT
Emily Haight, MT
Social
Tina Dihle, CO
Jessica Lawless, ID
Exhibit Chair
Ian Wallace, CO
Robyn Sorrell, CO
Publicity
Debbie Shell, ID
Joao Cardoso, ID
Sponsorship
Cathy McNary, CO
Erika Buchanan, CO
Finance
Cathy McNary, CO
Cathy McNary, CO
PACE
Omar Munoz, UT
? WY
Awards
Region VIII Director
Stephanie Mihane, CO
Region VIII Director
Stephanie Mihane, CO
Website and Social Media
Lisa Platter
Lisa Platter
Region VIII Director
Stephanie Mihane, CO
Stephanie Mihane, CO