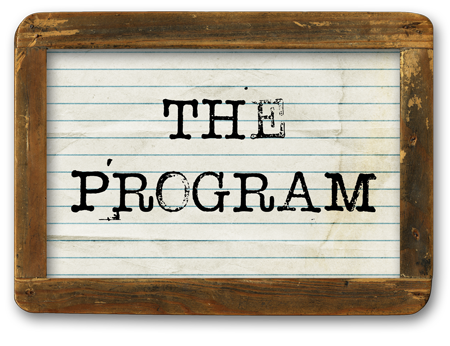 Made Just for You
The IMSS Planning Committee is working overtime to put together a powerful program that will be of interest to our members in Region VIII.  We have big names like Rick Panning and Dr. Laposata along with familiar friends like Suzy Zanto and Omar Munoz.
We are dedicated to bringing you the finest selection of speakers covering the most relevant topics and providing an enriching educational opportunity unlike anything you will find online.
Come take advantage of the fantastic face-to-face program that IMSS offers.


---
Schedule at a Glance
All events held at the Snow King Sports and Events Center
---
Wednesday, September 27:
3:00-4:00 pm IMSS Planning Committee

4:00-5:30 pm ASCLS Region VIII Council Meeting
---
Thursday, September 28:
7:00-8:00 Registration and Continental Breakfast

8:00-8:15 Opening Ceremony

8:15-9:45 Keynote/ General Session A

Diagnostic Errors with Results We Generate: How to Stop Them From Occurring
Michael Laposata, MD, PhD, Professor and Chairman, Dept. of Pathology, University of Texas, Galveston, TX

9:45–10:00 Break

10:00-11:00 General Session B

Government Affairs Round-up: Updates on Legislative and Regulatory Issues Clinical Laboratories are Facing Today
Debbie Shell, BS, MLS(ASCP)CM , Idaho State University

11:00-1:00 PM Lunch with Vendors

1:00-2:00 Breakout Sessions

#1  Troponin, Evolution and the New Generation, Theresa Joseph, RN, BSN 
#2  Letting Go of the Rules of Three…How Not to Let the MCHC Rule Your Life, Jeri Walters, SH(ASCP)

2:00-2:15 Break

2:15-3:15 Breakout Sessions

#3  Current Concepts in Hepatitis Testing,  Jared Jaeger, Ph.D.
#4  Hemostasis and Women's Health: The Laboratory's Role in Diagnosing Complex Disorders, Tatsiana Mardovina, MD, Ph.D

3:15-3:30 Break

3:30-4:30 Breakout Sessions

#5  The Worse Misdiagnosis of All: The Incorrect Diagnosis of Child Abuse,  Michael Laposata, MD, Ph.D.
#6  Procalcitonin, A Sepsis Marker,  Holly Reeves, MSN, BSN
#7  Blood Bank Case Studies from the Reference Lab, Wendy Palmer, MT(ASCP)

4:30–6:30 Appetizers and cash bar with Exhibitors and Silent Auction with proceeds benefiting the Teton Free Clinic in Jackson Hole and Region VIII Leadership Academy Fund
---
Friday, September 29:
7:00-8:00 Registration

8:00-9:00 General Session C

Nice or Kind? Which are you Best at?,  Jewell Zweegman, LMT, MR

9:00-11:00 Brunch with Vendors/ Awards Ceremony

11:00-12:00 General Session D

R Squared: How to Keep Your Students and Alumni engaged in the profession and their organizations, Rodney Rohde, Ph.D.

12:00-1:30 Lunch 'n Learn

Grab your lunch (provided) and head off to the Lunch 'n Learn of your choice!

LL A: Genetic Testing Strategy 

Presenter:   Rick Panning

Developing a Genetic Testing Management Strategy: A Care Management and Payer Perspective

The genetic testing landscape is quite dynamic and the number of genetic tests on the market is greater than 60,000 and is growing exponentially.  This session will describe a strategy to manage genetic testing in an integrated health system of hospital and clinic, in addition to meeting the need of the organizations health plan which was experiencing reimbursement costs that were growing rapidly.  The strategy has multiple components which work together to provide improved service to physicians while controlling cost and optimizing care.

Session Objectives:

1. Describe the rationale for establishing a genetic testing utilization program.

2. Describe the role of a laboratory genetic counselor as it relates to physician orders for genetic testing
3. Discuss the benefits of a genetic testing formulary for the healthcare system and for payer organizations
4. List two measurable results than can be achieved through a genetic testing utilization management strategy

LL B: Zoonotic Agent/ Rabies

Presenter: Rodney Rohde

Zoonotic Agents – 8 Things You May Not Know About Rabies – But Should
Rabies remains a dreaded disease because it is usually fatal, plus it is accompanied by distressing clinical signs and symptoms; however, if rabies postexposure prophylaxis (PEP) is administered before the virus enters the nervous system, it can be prevented. Despite its severity, there is still much the public and even health professionals may not know about rabies.
Session Objectives:1. Describe the epidemiology associated with rabies in the United States.2. List the gold standard for rabies laboratory testing and other adjunct ante- and post-mortem tests.3. Understand the post-exposure prophylaxis and vaccine treatments and protocols for rabies cases.

LL C: POCT Issues/ Communication 

Presenter: Stephanie Mihane

Nurses are from Venus and MLS are from Mars

Aren't there days when you feel like other healthcare professionals are speaking a totally different language?   This is a discussion on how we, as laboratory professionals, can learn to speak other languages such as "nurse" or "doctor".

Session Objectives:
1. Compare our "languages"
2. Contrast our "languages"
3. Determine how we as MLS can represent our profession through coordinating POC activities and learning to speak "Nurse" and/or "Doctor" in order to assure quality accurate and safe care for the patient.

1:30-3:00 Breakout Sessions

#8  Tips and Tools for Using Behavior-Based Competencies in Your Organization, Susanne Norris Zanto, MPH, MLS(ASCP)CM
#9  Introduction to Hemophilia- The Disease and the Tests- All Mixed Up, Jim DeMase, BS
#10 From Ow to Wow! Patient Experience and Phlebotomist Recruitment, Lynn Todd, MLS (ASCP), Lab Director, Campbell County Health, and CEO


3:00-3:15 Break

3:15-4:45 Breakout Sessions

#11  Managing Laboratory Test Utilization: Relationship to Total Cost of Care, Rick Panning, MBA, MLS (ASCP) CM
#12  MRSA Prevalence and Risk Factor Analysis in Multiple Settings, Rodney Rohde, Ph.D
#13  Transfusion Reactions,  Anna Cobb, MT(ASCP)SBB

6:00 – 9:00 Town Square Tavern Dinner Social
---
Saturday, September 30:
7:30-8:30 Registration and Breakfast

8:30-10:00 Breakout Sessions

#14  Molecular Disease Testing Workshop, Part I, Richard L. Hodinka, Ph.D and Steve Young, Ph.D.
#15  Case Studies in Hemostasis, George Rodgers, MD, Ph.D

10:00–10:15 Break

10:15-11:45 Breakout Sessions

#16  Molecular Disease Testing Workshop, Part II, Richard L. Hodinka, Ph.D and Steve Young, Ph.D.
#17  Lean Principles to Manage Project Improvements in the Laboratory, Omar Muñoz, MS, MLS (ASCP)CM

12:00-2:00 PM Wrap up IMSS Planning Committee