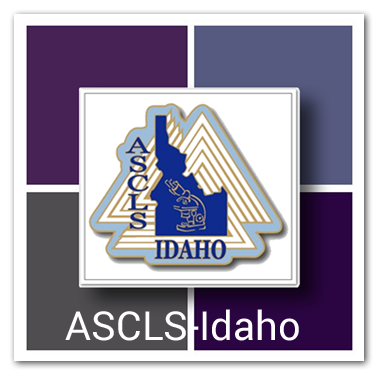 Welcome to ASCLS-Idaho!
ASCLS-Idaho is a member society of the American Society for Clinical Laboratory Science (ASCLS).  ASCLS-Idaho is in ASCLS Region VIII, which is composed of the intermountain states of Colorado, Idaho, Montana, Utah, and Wyoming.
ASCLS-Idaho shares the mission and vision statement of our national organization which is to serve as the voice of all clinical laboratory professionals, creating a vision for the advancement of the clinical laboratory practice field, and advocating the value and the role of the profession ensuring safe, effective, efficient, equitable, and patient centered health care.